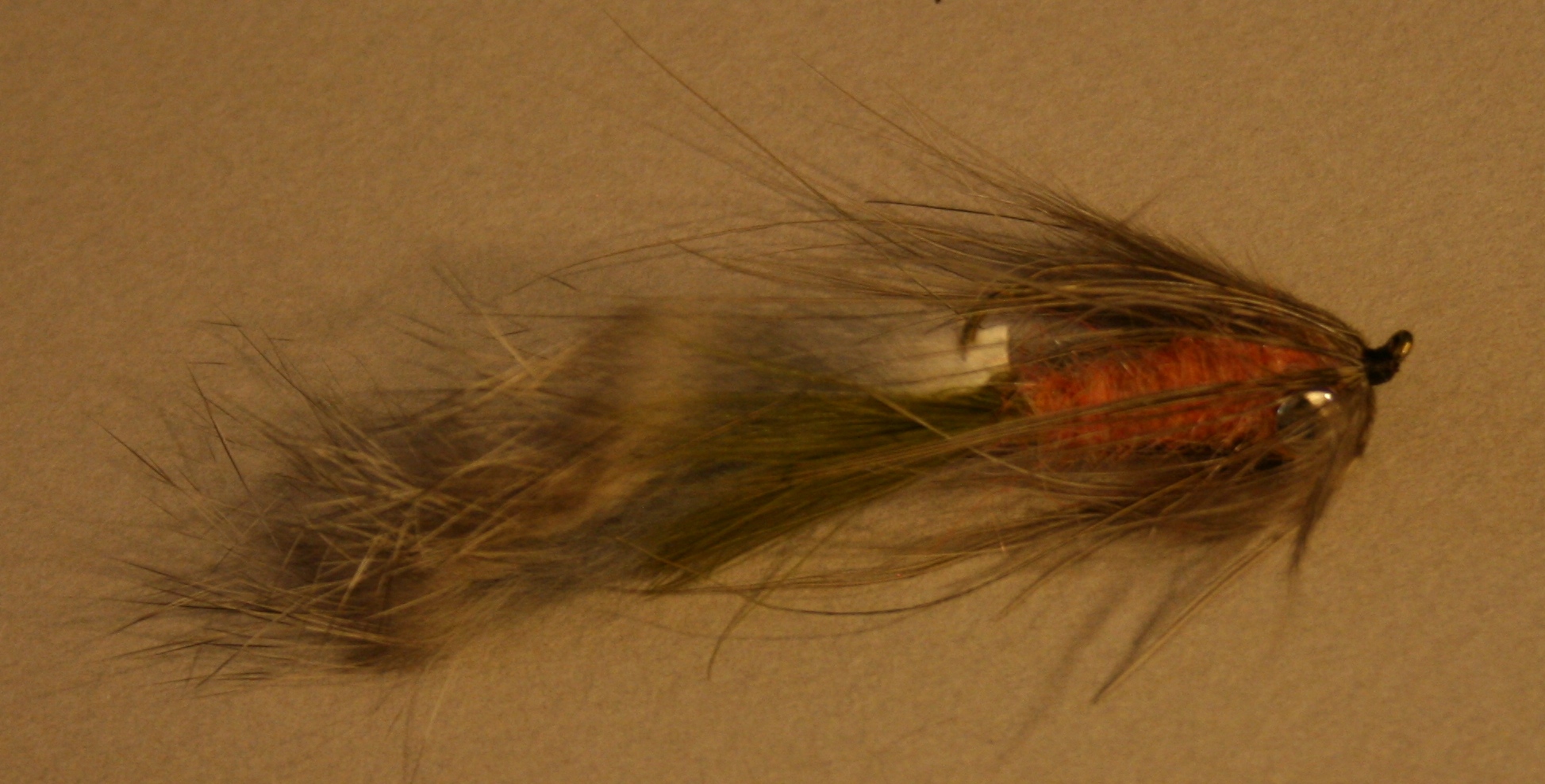 The Fleeing Crayfish was originated by fly fishing legend, Gary Borger in the 1980's.  He noted that while many crayfish pattern with ultra realistic, outstretched claws and the like looked great, most fish would eat them as they were retreating or fleeing.  The design of his pattern imitates the crayfish in this moment.  It has unbelievable movement and motion in the water and is a killer pattern for smallmouth and large browns.
I've included the recipe for my most common version of this pattern, but I tie it in a number of different color combinations.  You should substitute colors that best represent crayfish in the waters you fish.
It should also be mentioned that this fly's greatest strength is also its greatest weakness.  The loose piece of rabbit hide that provides so much "action" in the fly will inevitable tear off after numerous fish.  Since the rest of the fly is so durable, I carry a package of rabbit strips with me so that I can replace that piece when necessary.
Borger's Fleeing Crayfish
Hook: 3x long streamer #10 – #4
Thread: 6/0 Brown
Eyes: Barbell matched to hook size
Tail: Light green medium marabou
Body: Crayfish orange dubbing
Legs: Pheasant rump feather
Pinchers: Natural rabbit hide strip – medium
Other Materials: Super glue to secure eyes