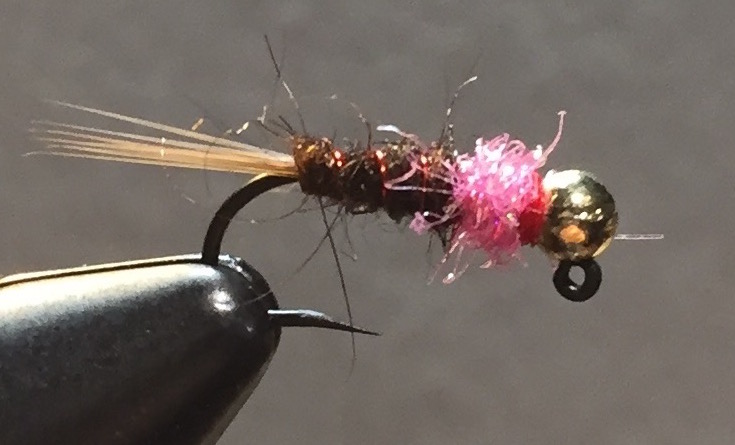 In the last ten years or so, the term "Euro Nymphing" or "Czech Nymphing" has become more and more common, and is often billed as a revolutionary style of fishing. Basically, it is just nymph fishing without a strike indicator. It's akin to what many for years have referred to as short-line or straight-line nymphing. Others refer to it as high-sticking. Or the old mountain fishermen around here just call it nymphing, because it's how they've fished for decades and decades.
There is not a lot written about the history of fly fishing in the Southern Appalachians, and most of the techniques were just handed down generation to generation. I've had the pleasure and benefit of learning from many of these "old timers," so when I first heard about this revolutionary style of fishing, I had to chuckle. There really is nothing new under the sun.
There are a few subtle differences in European nymphing techniques and what I learned to do. But what any trend will bring to the industry, no matter how long the method has been around, is the availability of new and better tools and equipment to perform the new trend. In this method of nymphing, you are really trying to keep your fly right on the stream bottom, which of course results in a lot more snags. Traditional jig hooks are great for this because they ride hook up, but until recently, haven't been available in appropriate sizes and weights for fly fishermen.
Now there are a number of micro-jig hooks available that accommodate a special slotted tungsten bead. They are perfect for fly tying and I have begun tying a lot of my favorite nymph patterns on them. However, one of the first flies I tied on them, The Frenchie, is a pattern that did come from the "Euro-nymphing scene" and it has proven to be an effective trout pattern on a number of different waters.
It's basically a Bead Head Pheasant Tail with a "hot spot" of bright dubbing at the head. The original pattern uses a bright pink dubbing for the hot spot, and that seems to work very well for stocked trout and even wild trout at times. In general though, I tend to have more success with wild trout using slightly more natural colors like yellow or green.
Again, it's greatest value is that it has plenty of weight and rides hook up, so you can get it down deep with far fewer bottom snags. Pick some up and give them a try next time you're out. And if you're a fly tyer, I'd recommend trying some other favorite nymphs like Pheasant Tails and Hare's Ears on these hooks.
Learn more about Smoky Mountain hatches and flies in my hatch guide.