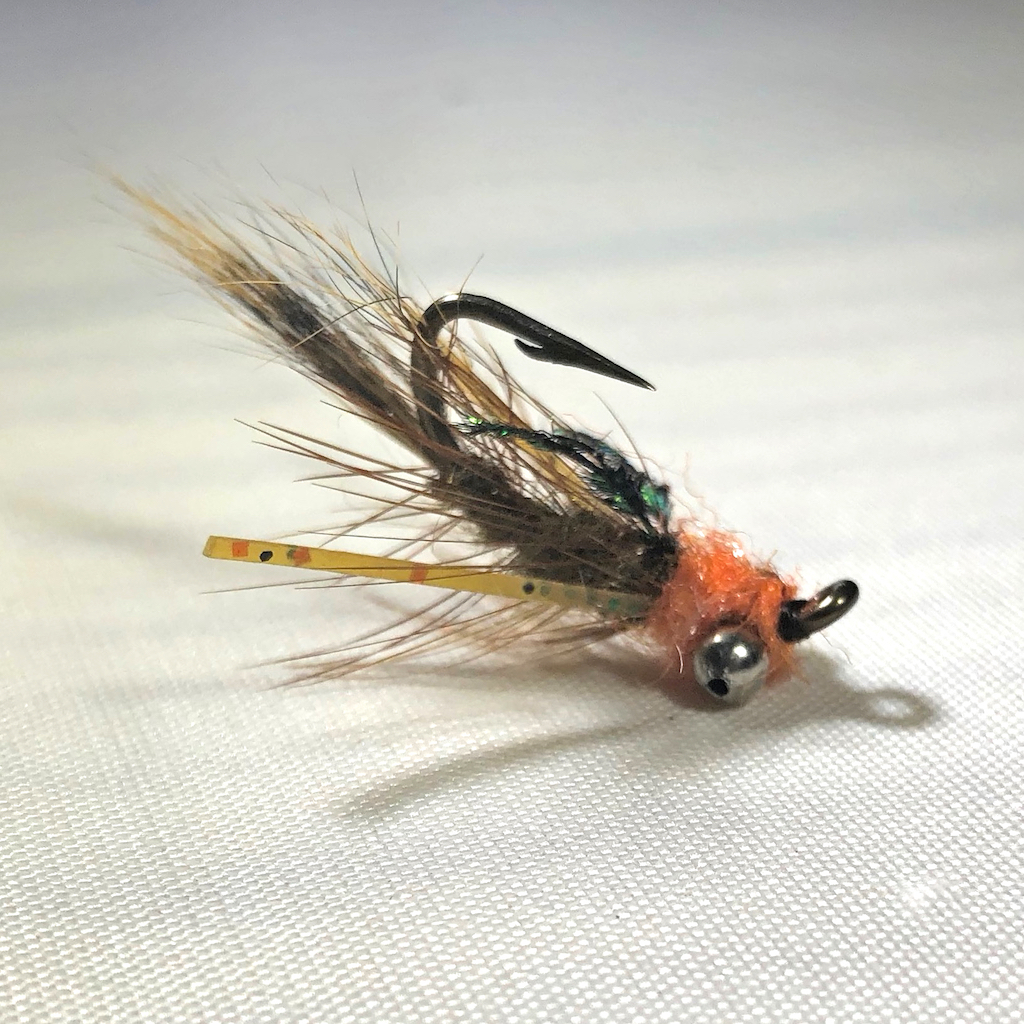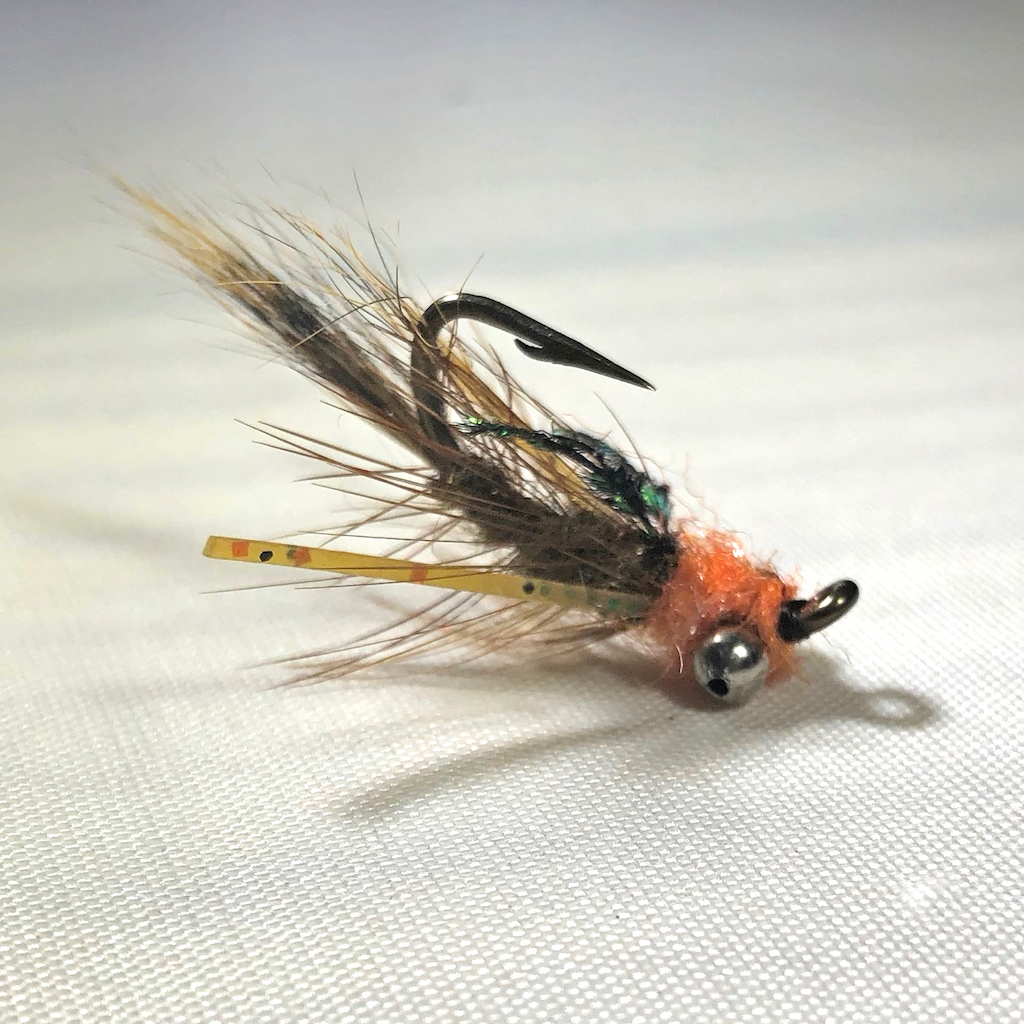 From the creative fly tying mind of Lance Egan comes one of my favorite carp flies of all time.  I'm not too sure what it's supposed to imitate but for me, that's true of many carp patterns.  Most likely it represents a small crayfish… possibly a dragonfly nymph.
The bead chain eyes give it the perfect amount of weight to get down quickly to carp feeding on a shallow flat without the loud splash of lead.  And when the eyes are positioned correctly, it rides hook up, preventing bottom snags.
Present it by leading the carp slightly and retrieve it very slowly into carp's path.  The take will be subtle.  Watch for the turn of the carp's head, set the hook, and hang on!
Egan's Headstand
Hook: TMC 2457 #8
Thread: 6/0 Black
Tail: Red fox squirrel tail
Body: Medium to dark brown dubbing
Hackle: Brown rooster, palmered
Rib: Fine copper wire
Throat: Peacock sword
Legs: Sili-legs pumpkin – orange – black
Head: Bright orange dubbing
Eyes: Medium silver bead chain, positioned just behind the eye.