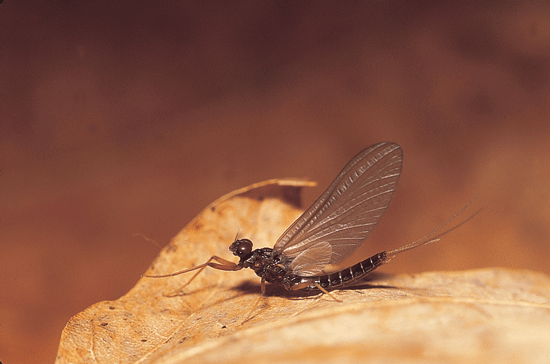 Blue Quills represent one of the first good mayfly hatches of the year in the Smokies. By "good," I mean they can come off in big enough numbers and with enough consistency for trout to really take notice. As with most aquatic insects, water temperature determines when they hatch and being an early season bug, there can be as much as a three week variation from year to year.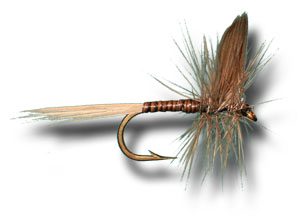 In the Smokies, we tend to see them begin hatching in late March and continue through the third or fourth week of April. With a warmer than average February, they can get started a little earlier or they may get going a little later in a cold spring.
They tend to hatch sporadically through the day with the heaviest activity occurring between noon and 4:00pm. Water is often higher and faster this time of year, so pay close attention to soft current edges, eddies, and slow pockets for trout feeding on them. Water temperatures also tend to be chillier this time of year, which can retard emergence. An un-weighted nymph fished in the surface film or just below can be very effective, particularly on cooler, damp, or overcast days.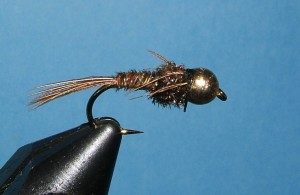 The nymph is a reddish brown color and typically a size #16 or #18. The bugs tend to get smaller as the hatch progresses, so while we've mostly been seeing #16's, expect #18's to be more common in the coming weeks. There are specific Blue Quill nymph patterns but a standard Pheasant Tail Nymph works as well as anything.
The adults also have a reddish brown body with a light to medium dun wing and are also found in sizes #16 and #18. Again, very specific Blue Quill dry fly patterns are available but a Parachute Adams serves as a worthy imitation.
Learn more about Smoky Mountain hatches and flies in my hatch guide.