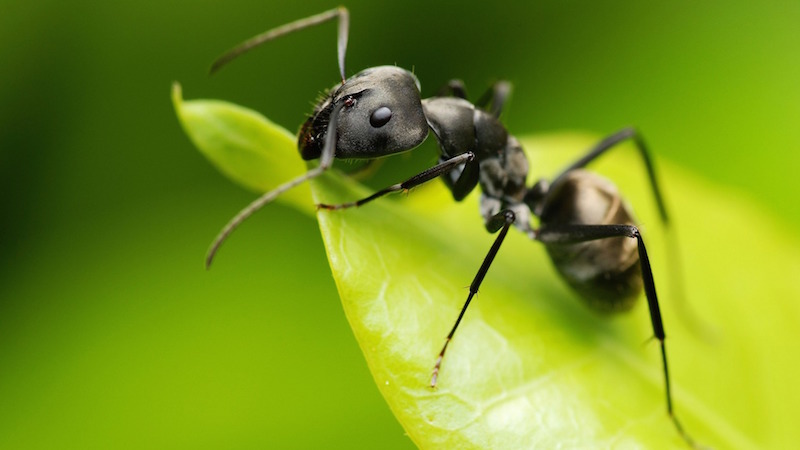 "When all else fails, try an ant."
"Trout love ants."
I have repeatedly heard these two statements throughout my fly fishing life, and I'd have to say, I agree with both. Ants are not only abundant in nearly every stream where trout live, they're pretty easy pickin's once they make their way into the water. And for Smoky Mountain trout, they're one of the few meals available in the summer months.
From a fishing perspective, I love ants for their versatility. Whether it's topwater in heavier current, topwater in low, slow runs, or below the surface… There's an ant for that!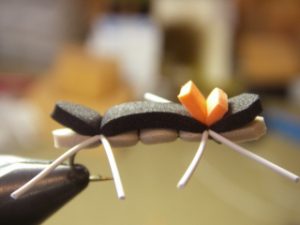 Made popular in the American West, a Chernobyl Ant is an oversized ant pattern, often tied on a size #6 hook or even bigger! While they are considerably larger than most natural ants, the trout don't seem to mind. Trout may actually take them more for a beetle or some other type of terrestrial, but who cares? They eat them. I typically find the traditional Chernobyl Ants too big for slower water, though I have had a number of nice fish eat them on slow, shady edges of summertime pools. The Chernobyl is best suited for heavier water with a little more chop and because of its buoyancy, is a great dry fly to support a dropper nymph.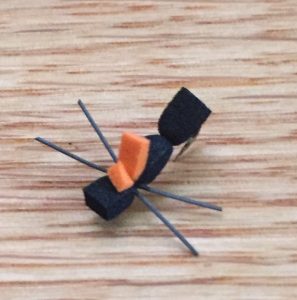 Most of the time, however, I scale the fly size down to a #12 or #14, making it more of a "mini-Chernobyl." At this size, it makes a great generic searching pattern from late spring through early fall. It rides a little lower in the water, sometimes making it difficult to see in choppy water or where there is excessive glare. But with a brighter piece of foam on top of the fly, you can pick it up most of the time.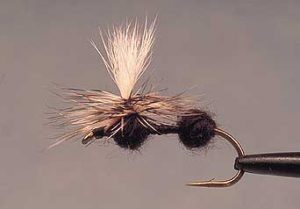 In late summer and early fall, or anytime when the water is low, fish are spookier and big foam flies (even the mini-Chernobyl) can send the fish running for cover. A parachute ant pattern can be more effective during these times. It lands softer and provides a little more natural silhouette. I typically fish these in smaller sizes like #16 and # 18. Tying these with a white or orange post makes them visible in most conditions.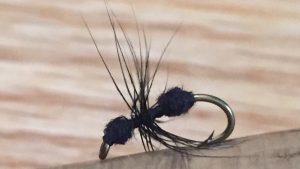 One of the most underutilized methods for fishing an ant is to fish it below the surface. Ants are not particularly strong swimmers and often find themselves drowning when they're in the water. Fishing an ant between the surface and the middle of the water column can be highly productive. Hard bodied ants or, my favorite, soft hackle ants, in a size #14 or #16 are great for this. I'll often fish one as the top fly of a two-fly nymph/wet fly rig, especially when streams are running full. When streams are low, I like to put a soft hackle ant as a dropper off a dry fly. It hangs in, or just below the surface film and will often fool the most finicky of trout.
Most of the ants I fish are black but can be effective in brown, tan, or cinnamon as well. You can fish them almost anytime of year but they will be most productive during the summer. Ants also tend to be most active through the middle of the day so that is when trout are most likely to see them.
In any case, you should have at least one ant pattern in your fly selection, preferably two or three variations. You can find the mini-Chernobyl and the Soft Hackle Ant in the Boys of Summer fly selection on my web site.
Learn more about Smoky Mountain hatches and flies in my hatch guide.