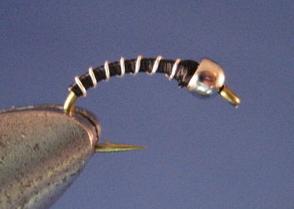 This is one of those flies that when you show it to an inexperienced angler (and many experienced ones too), the reaction will often be, "What size fish can you catch on that?!?" Whatever size fish is feeding on it. While there is sometimes a little truth to the big fly, big fish theory, fish are going to feed most on the most available food source.
In nearly every tailwater in the world, and certainly in every East Tennessee tailwater, midges are by far the most available food source. They are available to fish nearly 24 hours a day, 365 days a year. And while they may be small, they are abundant and big fish will eat them because they're such an easy and available meal. More often than not, the first fly I tie on when fishing any tailwater, is some sort of midge.
In freestone streams like you find in the Smokies, we don't fish midges as much because they're not as prolific and they are often outnumbered by a variety of mayflies, caddis flies, and stoneflies. So it's one of those weird ironies that we go to the mountains and fish larger flies for smaller fish and in the tailwaters, we fish smaller flies for larger fish! But they do have seasonal importance in the mountains. They are far more abundant in the late fall and winter than any other time of year.
Midges do hatch into adults but the larval stage is of the most significance to the fly fisherman. You will regularly see trout in the Clinch River tailwater surface feeding on adult midges. However, my experience has been that for every one hit you can get on a topwater midge imitation, you can get about twenty on a nymph. And for me, the number one nymph imitation for a midge is the Zebra Midge.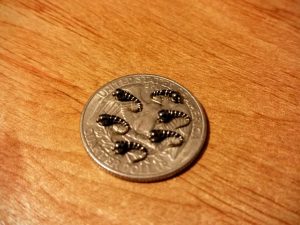 Midges are rarely bigger than a size #18 and can get a whole lot smaller. I usually fish a size #18 Zebra Midge but will and have gone as small as a #24. You can go as small as you'd like but for me, if catching trout necessitates fishing size #28 flies… It's time to go to the bar! The smaller the fly, the smaller the tippet you need. And at 45 years of age, I've come to the conclusion that trying to thread a #28 hook with 9X tippet and then land a 20"+ fish on that tiny hook and 9X tippet ceases to be fun. Most of the time, a #18 hook on 6X tippet is adequate.
Midges come in a variety of colors and that can vary on a daily basis. I mostly tie Zebra Midges in red, brown, grey, olive, and black. I fish black more than any color and in the mountains, almost exclusively – maybe olive. I typically tie them with a tungsten bead to get them down quickly but like to have a few un-weighted ones on hand to fish in the film.
This fly is as simple as it gets – just a bead, thread, and wire, but is incredibly effective and a must have in any trout fly selection. Try it!
Learn more about Smoky Mountain hatches and flies in my hatch guide.