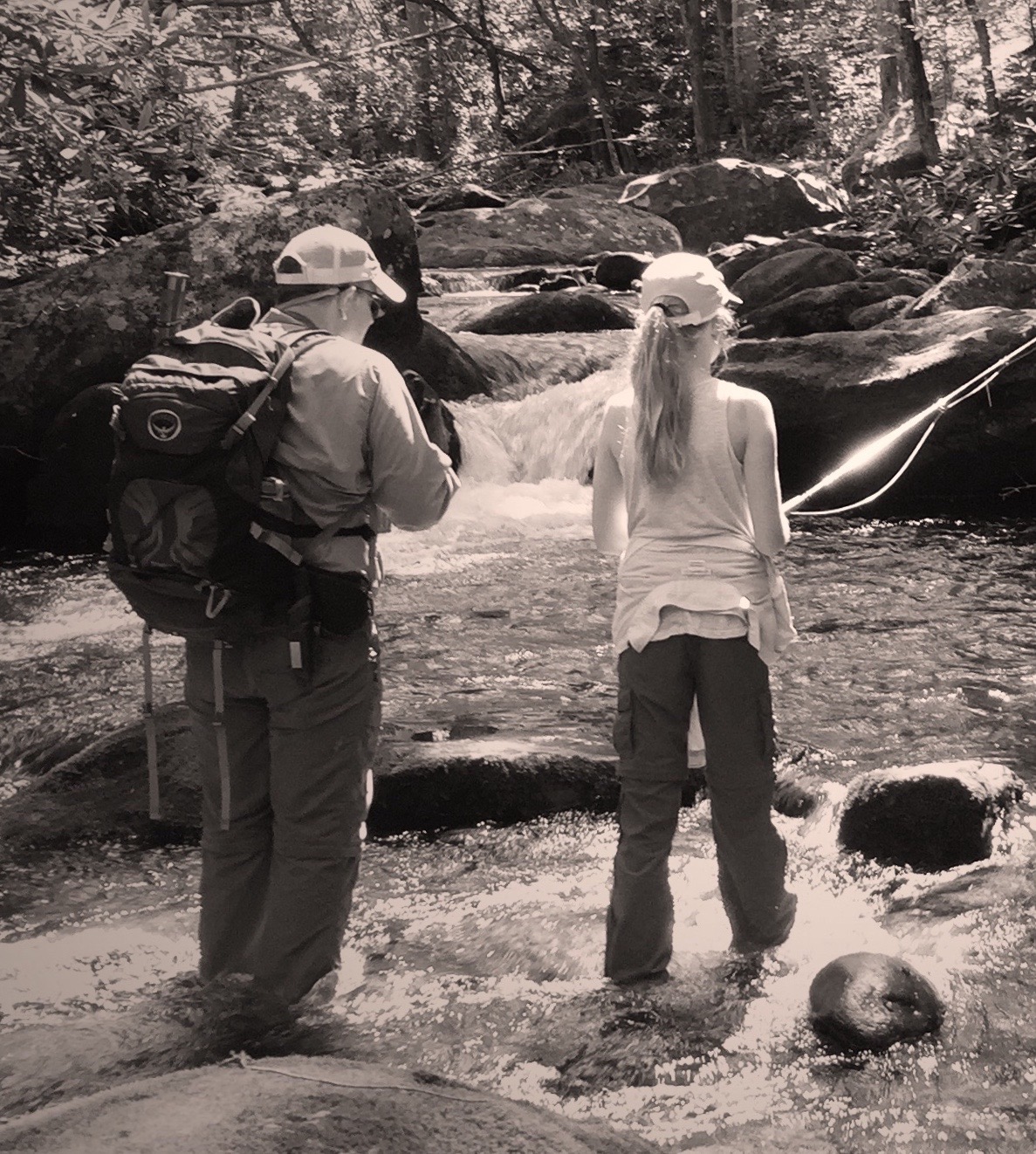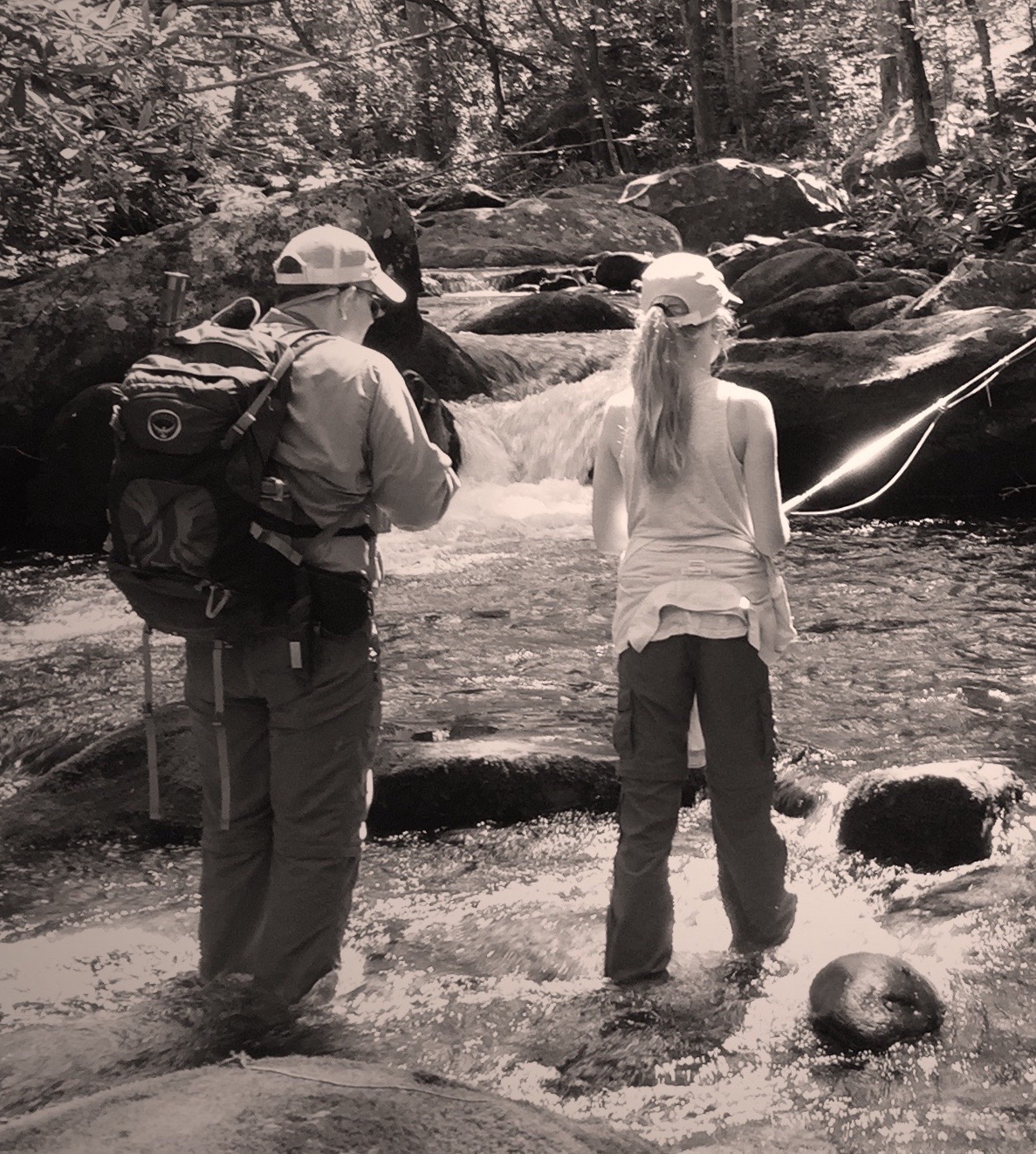 As with most things in fly fishing, fishing packs and vests have come a long way over the years.  The great thing about that is you now have a seemingly endless array of ways to carry and organize your on-stream tools and accessories.  The bad thing is those seemingly endless choices can be a bit overwhelming.
There is certainly no right or wrong pack or vest.  The best option for you will boil down to how much stuff you plan to carry, where you plan to carry it (backcountry or more roadside), and how you want to organize it. As with fly rods, the more diverse your fishing adventures are, the more likely you'll need more than one option. For instance, what might work well for backcountry trout fishing in the mountains may not work very well wading saltwater flats.  But for most folks, you should be able to find one system that works for all of your fishing needs.
Again, what works best for me may not suit you at all, so I'm not going to try to tell you the best product.  However, I have had the opportunity over the last 30 years to use most every style of vest/pack and will share below what I believe are pros and cons of each.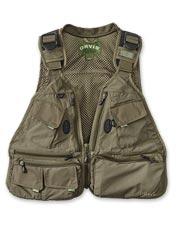 Vests: For decades, this has been the standard for carrying fly boxes, tools, etc. on the stream and while there have been some changes over the years, the basic concept is still the same and this is still the choice for many anglers.  One of the greatest benefits of a vest is that with individual pockets for nearly everything, it's really easy to keep things separated and organized.  And the design of the vest is such that you can keep most of those items quickly and easily accessible.  Most vests will also have larger compartments on the back for items that you may not need to access as frequently, like a rain jacket or lunch. D-rings on the back of a vest also make a great place to attach a net where its out of the way but easily accessible with the addition of a magnetic or clip attachment.
While there have been numerous improvements over the years, the biggest complaint with vests still seems to be that they are heavy, with most of the weight being carried on your neck and shoulders.  Another downside is they do not wear well with a backpack.  If you like to do a lot of backcountry fishing, you may want to carry more safety and comfort provisions that necessitate a backpack in addition to your fishing gear.  It can be difficult to comfortably and practically wear a backpack when the straps are going over full, bulky pockets on a vest.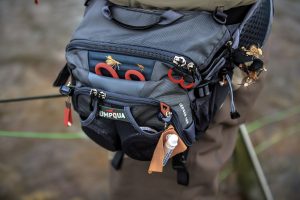 Hip Packs: These are often worn around the waist on the rear when not fishing, and rotated to the hip when accessing items in the pack. Probably their greatest advantage is that they stay out of your way when fishing and offer total freedom of movement when casting, etc.  There are also accessories you can add (or may be built in to some packs) for carrying a net.
The biggest downside to a hip pack is that it doesn't keep items as organized and it can be more difficult to access those items.  Additionally, the hip pack, by itself, usually does not have the capacity to carry larger items like a rain jacket or lunch.  However, a hip pack does wear comfortably with an additional backpack. Many will use the hip pack alone when fishing closer to the car and add a backpack when fishing in the backcountry. Finally, these are not the best option for someone who does a lot of deep wading.  Although, there are a lot of waterproof options now.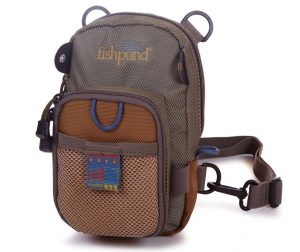 Chest Packs: These, as the name implies, are designed to be worn on the chest and come in a number of sizes.  They organize things in much the same way a hip pack does but keep things far more accessible on your chest and high out of the water.  Many will have a D-ring on the rear of the neck strap for carrying a net. I would include a chest fly box (like I use) in the same category as a chest pack, except that there is no need for separate fly boxes.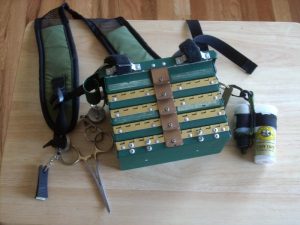 Some don't like having a cumbersome item on their chest and some of the larger chest packs can be quite cumbersome.  Smaller chest packs are very comfortable but don't carry as much stuff.  In either case, you won't have enough capacity to carry large items but like a hip pack, you can easily wear a backpack with your chest pack to carry more things when travelling far from the car.  Some companies even make "fishing backpacks" designed in such a way that a compatible chest pack can clip to the front of it.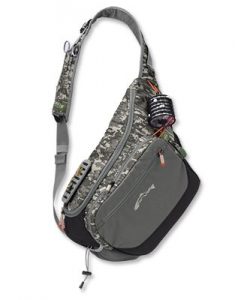 Sling Packs: These are the latest trend in fishing packs and are designed to be more accessible than a hip pack and more out of the way than a chest pack.  They are worn diagonally across your body so that they can be easily "slung" around to your front when you need to get to it.  It can then be "slung" around and secured out of the way on your back when you're fishing.  They come in small and large sizes depending on how much you need to carry.
These packs are well designed and very comfortable but even the big ones don't have enough capacity to carry everything you might want to take on a trip deep into the backcountry. On such a trip, I typically carry a rain jacket, lunch, first-aid kit and plenty of water.  I also regularly carry my wading boots in on long hikes. You need a backpack to carry those items and a sling bag just can't be worn and utilized with a backpack.  The other downside to a sling bag is there just doesn't seem to be a good place to carry a net (if needed) without it getting in the way.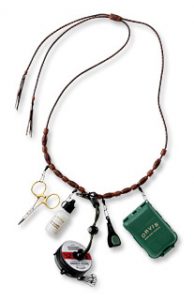 Lanyard: A fishing lanyard is basically a necklace for carrying your essentials around your neck.  Most will comfortably carry and organize nippers, forceps, tippet, floatant and small fly box.  By itself, this is for the absolute minimalist.  For others, it may be a way to keep essential, frequently used items immediately accessible while carrying other less frequently used items in a hip pack or backpack.
The downside is fairly obvious with a lanyard.  It has almost zero capacity.  There is no place for rain jacket, lunch, water, camera, leaders, multiple fly boxes, etc.  In my opinion, the only reasonable use for a lanyard would be in a boat or in conjunction with another pack as mentioned above.